CCPA COMPLIANCE WITHOUT THE WORRY
California's Consumer Privacy Act (CCPA) gives consumers the right to know what data is being collected, the option to access and/or delete the data, the right to opt-out of advertising, and other data sharing options. Companies that do not comply with the CCPA in a timely manner risk large financial fines.
CleverOcean offers a solution for managing CCPA more efficiently and effectively, reducing the risk of cases falling through the cracks and incurring fines. Our solution maps to your unique CCPA process, enables you to easily track regulatory deadlines and risk, integrates with your existing systems, and automates follow-ups.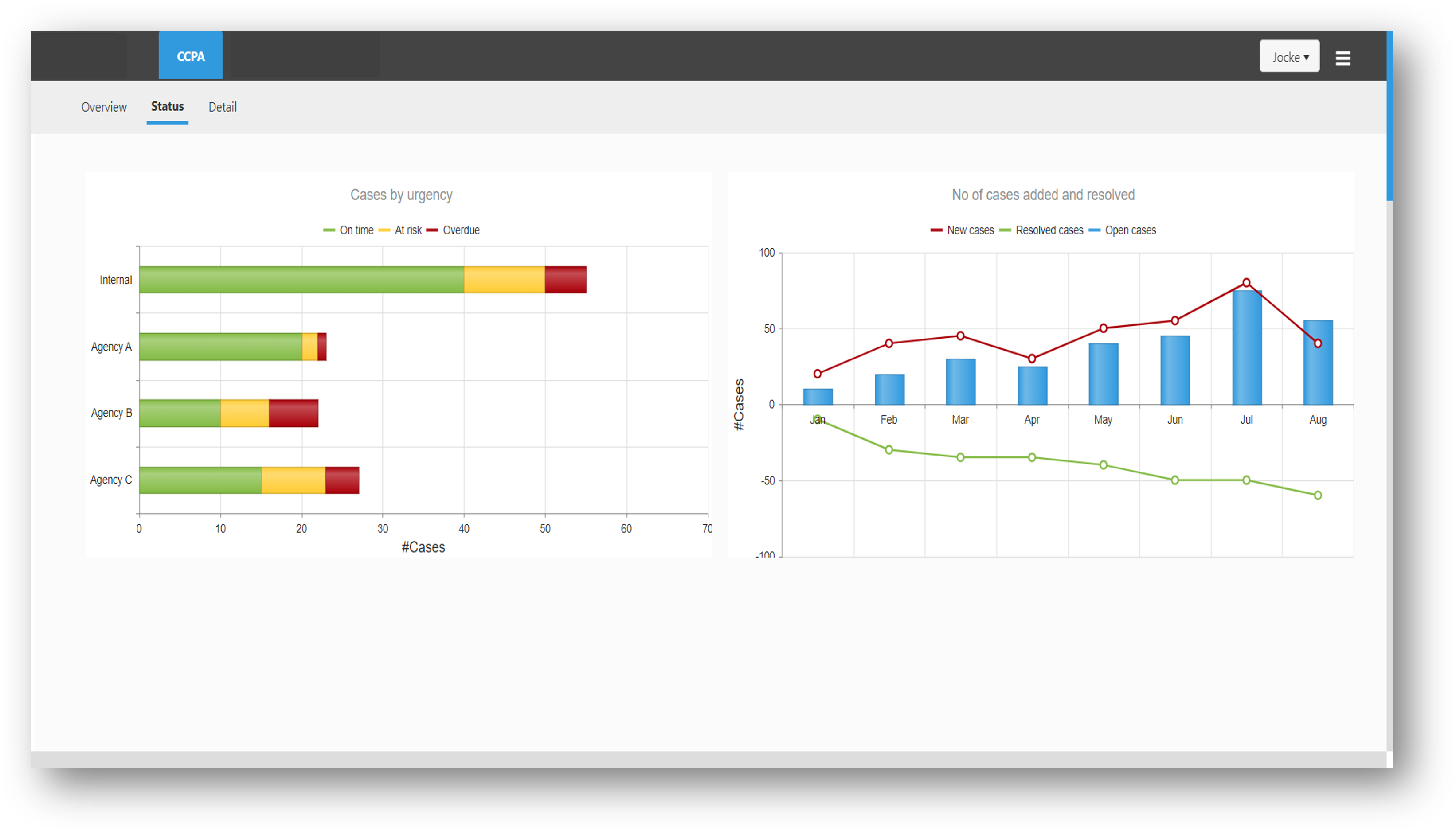 With CleverOcean, you can achieve a higher degree of control in managing the overall CCPA process. Our platform is easily configured to meet your organization's specific needs and processes, with customizable tasks, flows, reports, and visualization. We integrate with your existing systems for a seamless user experience and handle your data according to your IT preferences.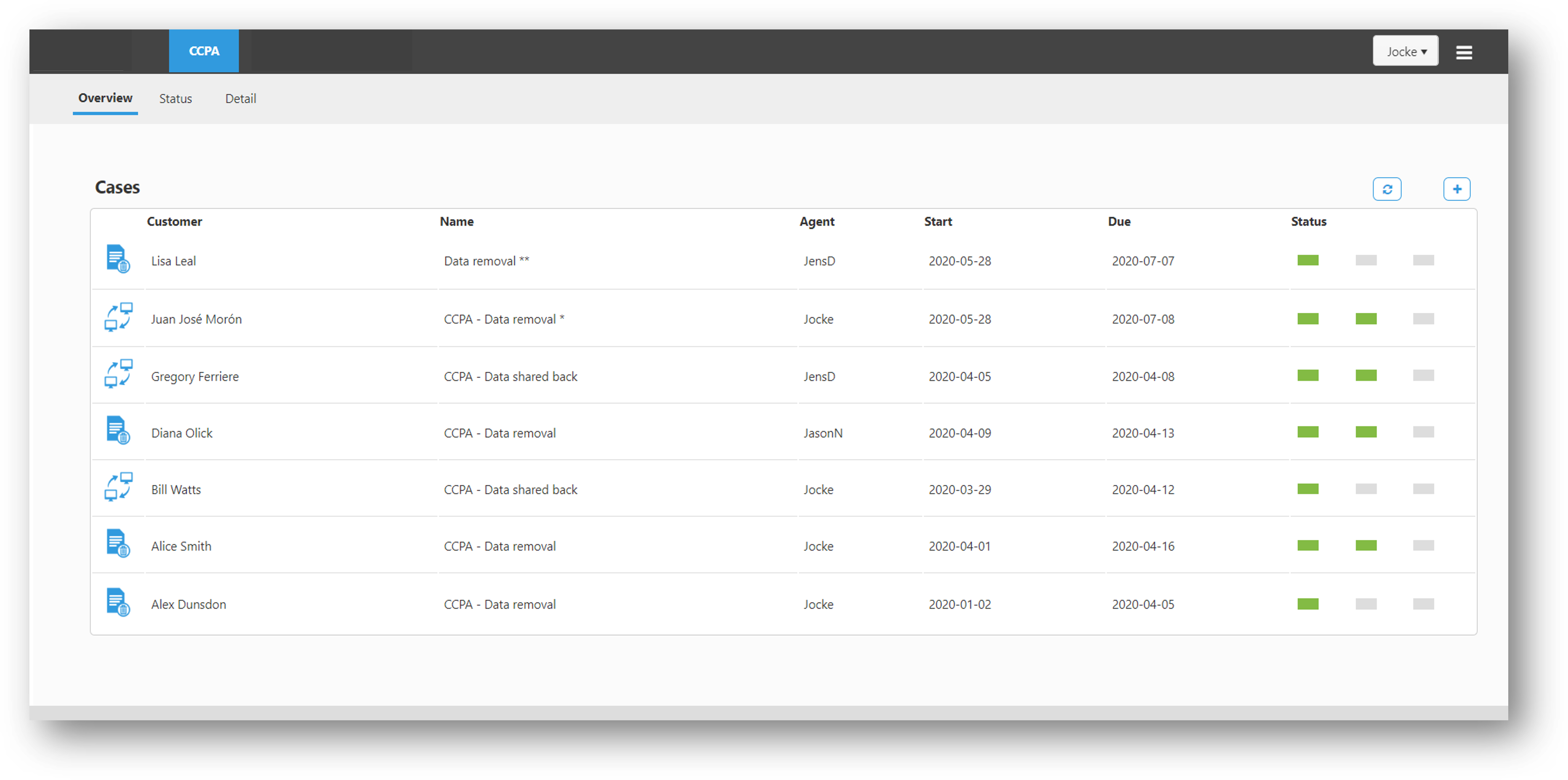 Our team will analyze your needs and get you up and running in weeks, not months. Clients have appreciated the stress and risk reduction provided by CleverOcean, as well as the ease of reporting, centralization of core documents, automated follow-ups, and easier cross-functional collaboration.
If you would like to learn more about how CleverOcean can help your organization, please contact us at [email protected].